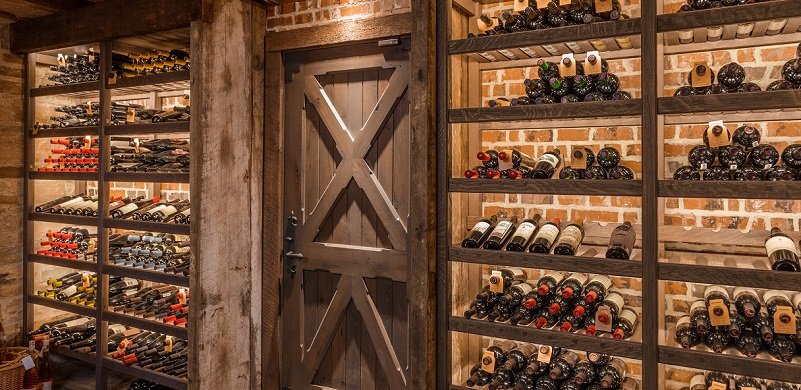 When wine connoisseurs need help to protect their investments in the Phoenix area, the most requested expert in wine cellar repair is AccuTemp. Keeping wine at its ideal temperature is paramount. Do you have a wine refrigerator or wine cellar that is not working correctly? Is it running too warm, too cold, etc? For wine cellar repair in Phoenix, Arcadia & Scottsdale, call AccuTemp and we will have a NATE certified technician at your place getting it back to working order as soon as possible.
Get a Wine Cellar Repair Quote Today
Ready to elevate your wine collection to the next level? Let us help you design your dream wine cellar! Our team of experts will create a custom wine cellar design tailored to your preferences, complete with a top-of-the-line cooling system to ensure your wine is stored at the perfect temperature. Choose from a wide selection of wine racks to fit your style and space. Contact us today to start building your perfect wine cellar!
Servicing Your Wine Cellar
Common Wine Cellar or Wine Cooler/Chiller Issues 
When needing wine cellar repair Scottsdale, these are some of the most commonly reported problems:
Temperature issues
Humidity level incorrect
Controls not working
Cooler not cooling
Door not sealing
Compressor makes noise
Refrigerant/coolant leaks
Lighting problems
When looking for wine cooler repair near me, AccuTemp's NATE certified professionals are the expert help you need.
Quick Self-Help Measures
In the event that your unit is not working correctly, there are a few things you can check before you make a call.
Check if the electrical plug is connected to the outlet
Check the fuse box or main breaker panel to make sure that electricity is being transmitted from the outlet into the unit
Make sure doors are shut completely – if the doors don't close all the way, try cleaning the door gaskets

If you checked all the above and the system is still not working, contact the professionals at AccuTemp today for wine cellar repair Scottsdale and wine cellar repair Phoenix.
Wine Cellar Maintenance
Proper storage is key to protecting your wine collection. Periodic maintenance is a preemptive strike that can pay for itself by preventing problems before they begin. Typical maintenance includes:
Check temperature
Check airflow
Check refrigerant pressure
Adjust thermostat 
Monitor cooling cycle
Tighten components
Measure volts/amps
Clean evaporator coil
Clean condensate drains
Inspect mechanical components
For wine cellar maintenance, AccuTemp is the expert to call. We can service all types of Wine Coolers and Wine Cellars. Brands include:
Admiral
Amana
Bosch
Caloric
Chambers
Coldspot
Crosley
Dacor
Dynasty
Electrolux
Fisher & Paykel
Frigidaire
GE Monogram
GE
Gibson
Haier
Hotpoint
Jenn-Air
Kelvinator
Kenmore
KitchenAid
Kenmore
Magic Chef
Maytag
Miele
Modern Maid
Roper
Sears
Sharp
Singer
Sub-Zero
Tappan
Thermador
U –line
Viking
Whirlpool
White Westinghouse
Avanti
Marvel
Manitowoc
Sanyo
Scotsman
For other brands not listed, call us.
Whether you are a casual enthusiast or a wine connoisseur, you want to know that your wine will be kept in the perfect condition for drinking or storing. For wine cellar repair Scottsdale, Arcadia, or anywhere in the Phoenix metropolitan area, contact AccuTemp today.