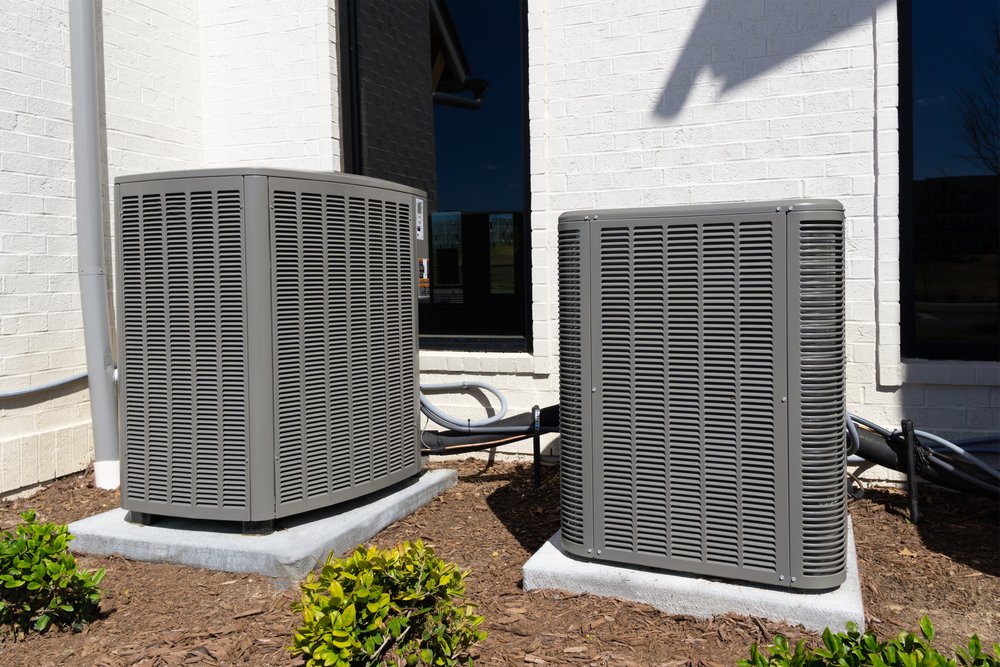 Your home should be comfortable, no matter the season. But what happens when your HVAC system isn't cooling as it should, or your refrigerator has unexpectedly shut off? You need a reliable, quick HVAC and refrigeration repair expert.
At AccuTemp, we are a contractor in Litchfield Park, AZ, that strives to provide customers with the solutions they need to get back to their normal routine when something goes wrong with their HVAC or refrigeration unit. We offer comprehensive services from installation to repair and maintenance of different types, models, and brands of HVAC and refrigeration systems.
Our services
Having a comfortable living space isn't just about having heating and cooling systems; it is also about knowing you have someone to rely on when problems arise. At AccuTemp, we give reliable service to all our customers when they have refrigerator or HVAC issues in Litchfield Park, AZ. Even if it's your first appointment with us, it will only take that single appointment for you to see why Litchfield Park residents rate us high in terms of professional reliability and customer service.
Our services include:
AC installation, repair, and maintenance
We offer AC services to improve energy efficiency or replace an older system. At the start of every replacement, we conduct a property evaluation to ensure we get the right system to fit your space.
If your AC unit isn't providing the cooling you need, AccuTemp experts can help. Our highly trained technicians can diagnose and repair a number of issues quickly so that you can get back to comfortable temperatures inside in no time.
At AccuTemp, we work with clients to take care of regular AC maintenance. By scheduling your AC maintenance appointments with us, we will help address minor issues and worn parts before they become large, expensive fixes, ensuring you get the most out of your investment.
Heating units installation, repair, and maintenance
Heating systems ensure your property in Litchfield Park, AZ, remains warm when the temperatures hit an all-time low. Our professionals can help to advise you on the best heating system for your space and will make sure to install it in a way that maximizes efficiency. We can also perform tune-ups of your existing heating system to ensure that everything is running smoothly and to help your heating unit last longer.
Refrigeration units installation, repair, and maintenance
In addition to our HVAC services, AccuTemp experts are also able to install, repair, and maintain refrigeration units in Litchfield Park, AZ. Our highly trained team will work with you to ensure that your refrigerator remains in excellent condition.
Wine cellars units installation, repair, and maintenance
AccuTemp understands that wines are sensitive, especially to heat. For that reason, we offer wine storage installation services to keep your favorite beverage away from one of its worst enemies; heat. Additionally, we offer repair and maintenance services to the existing wine cellar units.
Why Choose AccuTemp?
AccuTemp commits to quality service and exceptional customer care. We strive to offer you the best experience with our top-notch services. We value having long-term relationships with our customers, so we always try to exceed the standards of our field of expertise. 
Our highly trained, customer-focused technicians can handle industrial, residential, and commercial projects professionally and timely. That is why AccuTemp remains the most reputable HVAC and refrigeration contractor in Litchfield Park, AZ. Check out our online reviews and see for yourself how well we take care of our clients.
What to Expect from our services
At AccuTemp, our fully insured, licensed, and highly trained technicians have all that it takes to offer the best service for your refrigeration, cooling, and heating systems. As the best HVAC and refrigeration contractor in Litchfield Park, AZ, you can expect the following from us:
No hidden costs, upfront pricing
24/7 emergency services
Free phone estimates and second opinions
Prompt, customer-oriented service and top-notch comfort solutions
Schedule Quality HVAC Service in Litchfield Park, AZ
Having your HVAC and refrigeration systems working properly in a region where temperatures go to the extreme such as Litchfield Park, is a must. You can rest easy knowing that AccuTemp is ready to provide you with quick, reliable service for your HVAC and refrigeration units. If you're ready to schedule a service appointment, contact us and let our experts assist you with your HVAC and refrigeration needs. 
Image Source: A stockphoto / Shutter Shock