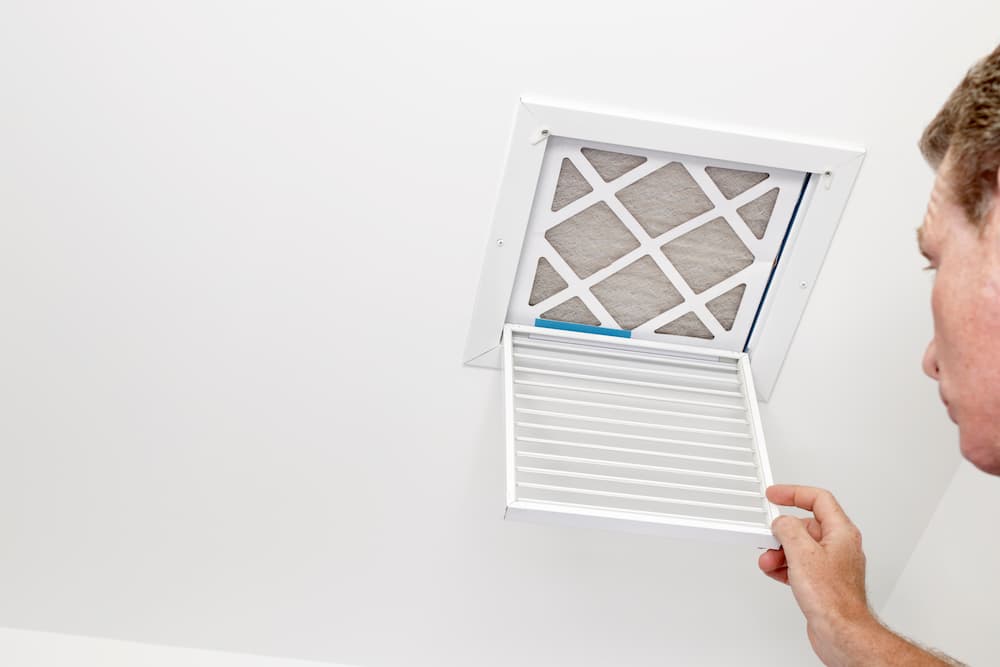 Indoor Air Quality Services in Phoenix, Arizona
Air pollution does not only occur outside. Numerous things, such as flooring, insulation, and furniture, can submit toxic gases that affect indoor air quality. Breathing this in over the long term can threaten your health. Fortunately, AccuTemp provides numerous services that keep indoor air pollutant-free, so you can breathe fresh and healthy air.
Signs You May Have Poor Air Quality
Along with gas-releasing products, indoor air quality can be altered by clogged HVAC filters and dusty vents. If you are not sure whether you need air quality services, there are some signs that indicate poor quality:
Excessive accumulation of dust
A stale or musty smell inside the house
Allergy symptoms without going outside
What's Included in Our Indoor Air Quality Services?
If you suspect the air quality in your home is poor, let AccuTemp determine the right service for your needs. Our technicians can replace filters, clean out vents, and fix leaky ducts. In older homes, older appliances may be submitting harmful gases. Our HVAC maintenance services also ensure your system is running as efficiently and as clean as possible. 
For supreme air quality, we offer a product that helps treat and purify the air. The REME HALO® by RGF® is an air defender that kills microbes in the air and on surfaces. It uses the ionized hydro-peroxide output to remove the particulate matter that causes respiratory issues and allergies. It not only reduces pollutants, viruses, bacteria, and mold, but it also removes smoke, chemical odors, and pet odors. By having one of these in your home, you can ensure you are breathing in fresh and purified air at all times.
Get Quality Air Quality Services & More in Phoenix with AccuTemp Today!
The air quality in your home should be a top priority because it impacts you and your family's health. Because the air continuously recirculates, indoor air quality can be significantly dirtier than the outside air. To keep the air as clean as possible, you need a competent and professional air quality control company.
AccuTemp has been serving the Phoenix area for almost 40 years. It has an A+ rating from the Better Business Bureau, it is a customer favorite on Yelp, and it is a top HVAC contractor. When you use AccuTemp for your air quality needs, rest assured you are working with technicians who are professionally trained, certified, licensed, and bonded. We also offer a satisfaction guarantee. Contact us today to see how we can help.
—
Image Credit: Shutterstock/ Serenethoshttps://accutempaz.com/blog/when-to-change-air-filters/