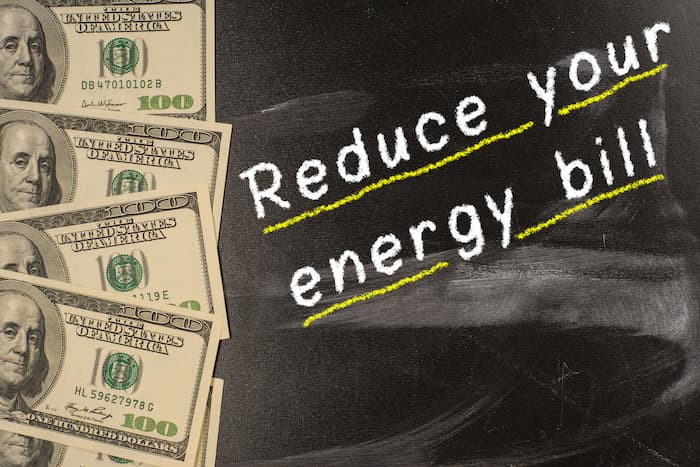 If you live in Arizona, you understand how important a working HVAC system is during the hottest summer months. When temperatures soar into three digits, you need that cool air pumped throughout your home to simply survive.
Keeping your HVAC unit working properly ensures you avoid the heat and can help you save money. Arizona's energy rebates are another perk of being aware of your cooling needs. It is possible to make maintenance something that pays you back.
HVAC Preventive Maintenance Is Essential
By properly maintaining your HVAC system, you can get the best possible performance from it. Check out six benefits you can reap from sticking to a routine schedule for upkeep on your unit, including many that can lead to energy savings and Arizona energy rebates.
1. Air Quality Enhancement
Regular maintenance of your system helps keep the air in your home healthier. Routine processes clean out parts, filters, and vents to remove harmful and irritating debris. Servicing also increases the equipment's ability to properly filter out unwanted pollutants and odors.
2. Environmentally Friendliness
A well-maintained HVAC unit runs more efficiently. When a system is more energy-efficient, it uses less fuel. It also can reduce the chances of any liquid leaks, which can be incredibly harmful when it soaks into groundwater.
3. Cost Savings
Keeping up on maintenance also equals lower energy costs. Energy consumption can increase immensely during the summer in areas such as Phoenix and Tempe, but you can keep those costs more affordable while not sacrificing your comfort if you keep your system running well.
You can also save money by avoiding a breakdown and extending the unit's life. Furthermore, by maintaining your AC, you can keep the warranty active, which can help you avoid spending a ton of money if something goes wrong with it. Finally, regular system maintenance following regulations could open the door to Arizona energy rebates.
4. Greater Peace of Mind
Knowing your HVAC system is running well and not prone to breaking down can do a lot for your stress levels. If you spend all summer worrying about getting stuck without a functioning air conditioner, it can make you feel anxious.
5. Increased Safety
Anytime you use any type of combustible fuel, there is a potential for a hazardous situation. Whether it is the risk of fire or toxic gas, a malfunctioning HVAC unit could put you in a bad place.
6. More Comfort
Perhaps the biggest and most compelling reason to keep your system running right is your comfort. When you get service on your unit regularly, you are more likely to avoid any breakdown that disrupts your quality of life.
Replacing Your Old HVAC System with a New One Could Save More Energy
Sometimes HVAC maintenance is not the answer to your current problem. If your system is having a lot of trouble, it may be time to replace it. Keep in mind; a new unit could be eligible for Arizona energy rebates to save you money, making the replacement more economical in the long run.
Consider the age of your system. Air conditioning units over ten years old are likely ready for replacement. If you notice you have way more service calls to make repairs than you used to, it is a good sign your unit is coming to the end of its useful life.
You may also notice consistency issues with the functioning of the system. Perhaps it does not seem to cool as well as it once did, or you see higher energy bills all of a sudden. These signs point to a system that is running out of steam.
A few other signs to watch for include: increased dust in your home, odd smells, humidity issues, and excessive noise. If you notice the symptoms of a failing system, consider getting a new one. You can even score Arizona energy rebates, such as the SRP air conditioner rebate.
Why Choose AccuTemp as Your HVAC Contractor?
While there are many choices in Maricopa County for HVAC contractors to maintain or replace your system, AccuTemp stands apart. The company has been fighting the heat in the valley since 1981, so you can expect well-established and experienced technicians who can handle any heating, ventilation or cooling needs you have.
With a focus on putting the customer first, the company provides full-service HVAC repair, maintenance, and installation. Customer satisfaction is always key, which is why AccuTemp stresses integrity and provides only contractors who have proper insurance and licensing. Every job receives the highest attention to ensure quality work every time.
AccuTemp wants happy customers after every job, which is why these contractors will help you find Arizona energy rebates and tax credits and point you to options that provide the most energy efficiency. The goal is to save you money in any way possible while offering the best experience.
An estimate from AccuTemp is always accurate and complete. You can expect to get what these professionals say without any surprises. Plus, you always get a 100% satisfaction guarantee.
HVAC Maintenance from AccuTemp Can Lower Your Energy Costs This Year
HVAC maintenance is a must if you want to keep your system running properly. You cannot afford to let it go or ignore the need for regular service. It will cost you in the end and maybe even create a hazardous situation.
You are better off planning ahead to reap the benefits of a well-kept unit. If your HVAC system has reached the end of its useful life, you can always look into the perks that come with buying a new one.
Please feel free to contact AccuTemp to discuss setting up a maintenance schedule or buying a new system. An emergency line is available 24/7 if you have an immediate need, and whenever you reach out, you can expect a prompt and courteous response.
Image: Golbay/Shutterstock