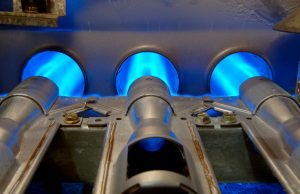 Now that we are finally feeling some cooler temps, its time to make sure your furnace is ready to provide your home with ample heating performance. There are plenty of things you can do to prepare your furnace this winter:
Make sure you check and change your furnace filter. This is the most important, yet most overlooked aspect of preparing your furnace for the coming winter. A clogged furnace filter can easily hamper your furnace's overall performance and lower your home's indoor air quality. You should always replace your old filter with a new, clean filter at the start of each season.
Check and properly set your thermostat. Make sure your thermostat is able to start your furnace without any issues. If you haven't upgraded to a programmable thermostat, now is the time to do so. With a programmable thermostat, you'll be able to control your home's temperature while you're asleep or away.
Check the flue for debris and other obstructions. Take a look at the flue and make sure there's no significant soot buildup. Also be on the lookout for leaves, birds' nests and other debris that could cause a fire hazard while your furnace is in operation.
Inspect and clean the burners. Before you start your furnace, inspect the burners for any signs of debris or rust buildup. Use a small, stiff brush and a shop vacuum to clean out the burners and surrounding components.
If you're using propane or fuel oil, fill up your tank. Make sure your furnace isn't starting on an empty stomach. Call your local gas or oil supplier to top off your propane or fuel oil tank for the winter.
Remove any and all obstructions from the vents. Move all linens, furniture, boxes and other potential obstructions away from the supply and return air vents.
If you need anything else done to your furnace, contact AccuTemp today. From furnace to ac repair, we have a solution for you.