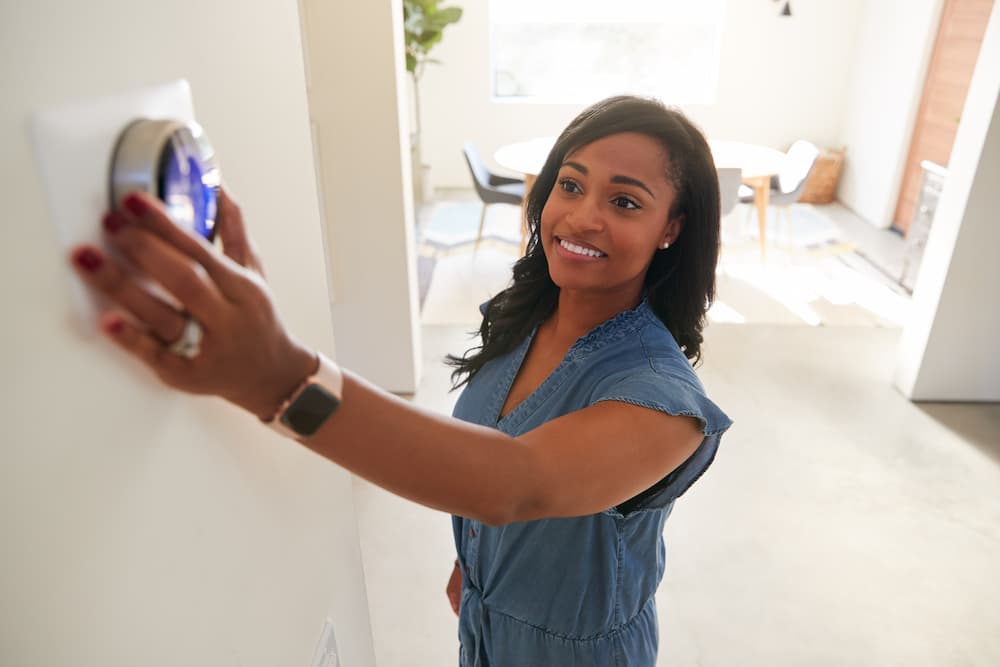 How Much Electricity Does an Air Conditioner Use
If you are trying to find ways to reduce your energy bill or considering replacing your air conditioning unit, you may be wondering how much electricity an air conditioner uses. Many factors affect how much electricity an air conditioner uses, and understanding those factors can help you calculate your energy usage and adjust as necessary. At Accutemp, we can ensure you are using an energy-efficient model appropriate for your home.
What Affects the Cost and Electricity Usage of Air Conditioning?
The many factors that affect your air conditioner's electricity usage vary, which therefore causes costs to differ as well. Some of these factors include:
your unit's specifications
the time of year
the size of your home
indoor temperature settings
your maintenance routine
How Much Electricity Does an Air Conditioner Use?
Your electric usage will depend not only on the above factors but also on the type of air conditioner you use and what settings you use.
Central Air Conditioner?
Central air conditioners that run on the cool setting will average between 3000 and 3500 watts per hour during the warmer months. In warm regions like Phoenix, you can expect your central AC to run that for a significant portion of the year. However, if you run your central air conditioner on the fan-only mode, your energy usage may be reduced to around 750 watts/hour.
Mini Split?
The wattage a mini-split air conditioning system uses varies since they range in efficiency. They also have multiple zones, each of which can be set differently—the average ranges from 500 to 700 watts per zone per hour. If you set every zone on your mini-split to cool, you can expect your system to use approximately 2,000 watts/hour.
FAQ
How Can I Reduce High Air Conditioning Energy Bills?
One of the simplest ways to reduce your energy bill is to schedule routine maintenance to ensure your air conditioner runs optimally. Having your system checked by a qualified technician means your motors will be oiled, controls and refrigerate levels checked, and other parts inspected. Minor issues can also be repaired, which can improve efficiency and air quality and help control your energy bill.
Is it Cheaper to Run Fans or AC?
Air conditioners consume more energy than fans, so using fans to cool a home is cheaper. However, fans will not be as effective in the hot summer months as using an AC unit.
How Many Hours Should AC Run Per Day?
During the summer, you may expect to run your air conditioner for up to nine hours per day, but this number decreases during cooler months.
Is It Okay to Leave the AC On All Day?
There is no specific rule for how long your AC should run. However, if it is in good working order, you can leave it on for extended periods, or even all day, without issue. Running it all day may seem like it would increase your electricity bill but it can be cost effective. Turning off your ac allows your home to warm up and absorb heat. This means it will have to work that much harder to cool your home down when you turn it on. Try to turn the thermostat temperature up no more than 5 degrees when you leave to keep your home at an optimal temperature.
What Are Some Ways I Could Keep My Home Cool More Efficiently?
If you're constantly worried about how many watts an air conditioner uses and trying to save energy and money, it may be time to consider a replacement. Replacing an older model air conditioner with a modern model may be more logical. You will find newer models use advanced technology, are more energy-efficient, and run more quietly. To learn more about routine maintenance on an existing AC or to replace an outdated unit, contact Accutemp. We'll provide reliable solutions to keep your home comfortable.
Image credit: Monkey Business Images/Shutterstock