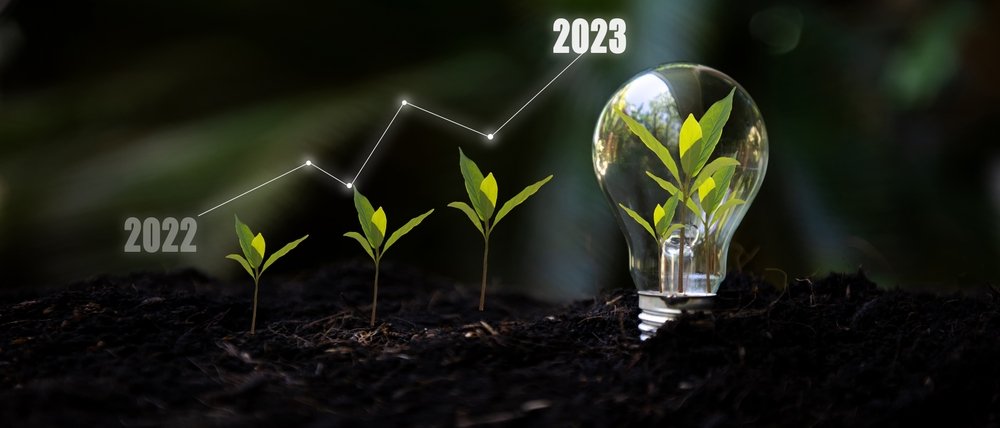 2023 DOE HVAC Efficiency Standards
At AccuTemp Refrigeration, we understand the importance of energy-efficient appliances. We have put together this post to inform you about the new 2023 DOE HVAC Efficiency Standards.
As you may know, the Department of Energy (DOE) sets energy consumption standards for modern appliances, including HVAC systems. The DOE updates these standards every six years, and the 2023 standards are now in effect.
These new standards will result in more energy-efficient HVAC systems that will help you save money on your energy bills while reducing your carbon footprint. The DOE estimates that these standards will save American households over $9 billion on their energy bills and reduce carbon emissions by more than 110 million metric tons over 30 years.
Whether you're in the market for a new HVAC system or want to upgrade your current one, we can help. With an energy-efficient HVAC system that meets the 2023 DOE standards, you can save money on your energy bills and reduce your carbon footprint while enjoying reliable heating and cooling all year round.
New Energy Conservation Standards for 2023
Starting in January 2023, new HVAC energy efficiency standards will be implemented that set the minimum efficiency of each type of HVAC system, varying by region based on weather and temperature trends. The new standards include the Seasonal Energy Efficiency Ratio (SEER2), Energy Efficiency Ratio (EER2), and Heating Seasonal Performance Factor (HSPF2). For you as a Phoenix area homeowner, this means paying closer attention to HVAC efficiency ratings due to the region's high temperatures and resulting higher energy bills.
2023 Minimum Efficiency Change
In northern climates, all HVAC systems must achieve a 14.0 SEER rating, or 13.4 SEER2 rating, depending on the precise measurement methods used.
Heat pumps must achieve a minimum SEER of 15.0 or a SEER2 rating of 14.3. It is also necessary to increase standards for external static pressure (ESP) by 60%, which moves the rating from 0.3 to 0.5 to more accurately reflect field conditions.
2023 Single Phase Commercial Equipment – SEER2, EER2, and HSPF2
New measurement standards have also been released, known as SEER2, EER2, and HSPF2. These standards are more fine-tuned to gain better detail when measuring energy efficiency. The latest energy efficiency ratings are measured both in the original and the new measurement methods, based on which your HVAC professional uses.
Teams still using SEER, EER, and HSPF will need to update their measurement standards, but there is some leeway while the 2023 DOE efficiency standards take effect.
Reducing Energy Consumption
The 2023 HVAC efficiency standards are designed to protect consumers and local power grids, as HVAC typically accounts for the largest percentage of energy consumption in homes and commercial properties.
AccuTemp can assist you in reducing your carbon footprint and power bills by offering energy-efficient HVAC systems that meet these new standards. Our experts can help homeowners choose efficient systems that fit their needs and budget, contributing to the overall energy efficiency of the community and helping protect consumers and local power grids.
Why Choose AccuTemp for Air Conditioning Services in Phoenix?
The AccuTemp team is dedicated to providing Phoenix homeowners and businesses with top-quality HVAC maintenance services and HVAC appliances. Our team has been ready for the 2023 HVAC efficiency standards, so every new appliance we install is guaranteed to meet the new efficiency standards from this point forward. We are also prepared to measure that efficiency using the latest SEER2, EER2, and HSFP2 systems.
Your #1 Source for HVAC Repairs in Phoenix
As a trusted provider of HVAC services, we want to ensure that our customers are aware of the upcoming 2023 DOE HVAC efficiency standards. These new regulations will require HVAC systems to have a higher minimum energy efficiency rating, which means that upgrading to a more efficient system can help save energy costs and reduce environmental impact.
Our team at AccuTemp is committed to providing our customers with the most up-to-date information and solutions for their HVAC needs. Contact us today to schedule a consultation with our team and learn how upgrading to a more efficient HVAC system can benefit you. At AccuTemp, we are proud to help you stay ahead of the curve and ensure your HVAC system meets the new 2023 DOE HVAC efficiency standards.
Image credit: Freebird7977 on Shutterstock