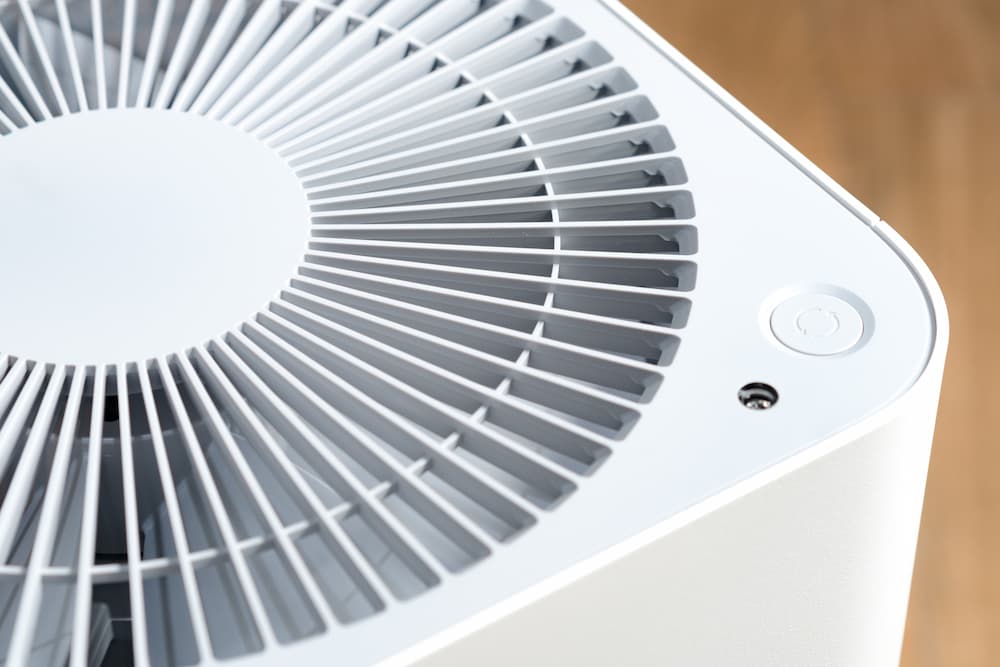 Air Treatment. There's nothing like waking up in a home with fresh, pure air. When your home smells incredible, you feel more energized and happy. It doesn't matter if you're cooking, watching your kids play, working in your home office, relaxing on the couch, or getting ready for bed, breathing clean air feels great. Our indoor air treatment services can help you to enjoy air like that every day in Arizona.
Air Treatment Services in Phoenix, AZ
The first step in providing excellent indoor air quality (IAQ) for your home is to perform a careful analysis. Our technicians use advanced equipment to measure particles in the air, such as dust, pet dander, allergens, and other contaminants. That we can recommend solutions that work for your home.
We're experts in IAQ services and systems. How can we help?
Adapting your central air to offer improved air quality
Installing high-efficiency particulate air filtration (HEPA)
Recommending air purification systems for rooms
Providing whole-home air purification or filtration
The Benefits of the Best Indoor Air Quality for Phoenix Homes and Businesses
There are many reasons why indoor air treatment is important for families, whether you live in a large home or a cozy apartment:
Comfortable living: When the air has a lot of dirt, mold spores, and other contaminants floating around, it can give indoor spaces an unpleasant smell. Air treatment can keep the home smelling clean.
Allergy relief: One of the biggest benefits of air purification systems and improved IAQ is that it can reduce allergy triggers. If you or a family member are allergic to dirt particles, pet dander, pollen, or dust mites, HEPA filtration can make a big difference all year long.
Overall health: Many homes have microbes in the air, including viruses and bacteria. All of these things have a negative impact on health. To destroy these tiny invaders, you need to select the right type of air purification. Our team can help you know which system fits your needs the best.
Businesses in the Valley can also benefit from our air treatment services. Visitors can tell the difference when the air smells fresh and clean. It's important for retail stores to make sure that customers feel comfortable. Good IAQ is also essential for office workers and manufacturing employees, reducing irritants and boosting productivity.
Indoor Air Quality Solutions
Our team customizes indoor air treatment to the needs of your home. This is important because every house has different challenges when it comes to indoor air quality. Some houses have multiple stories, older ventilation systems, moisture problems, or unwanted critters. We can overcome all of these issues, adapting our solutions to fit your air quality goals.
If you're a business owner, you'll value our expertise when it comes to calculating and designing custom air-conditioning, air filtration, and purification for your facility. We've worked extensively with auto repair shops, manufacturing businesses, grocery stores, banks, offices, and many other businesses. No layout is too complex for us to handle.
Arizona Home Air Purification Systems
There are two main types of air purification systems. The first type cleans the air by circulating it through special particulate filters. Some air purifiers have two, three, or more filters to remove contaminants. For example, if you're worried about industrial air pollution, paint vapors and other strong smells, our air purification systems with activated carbon filtration can help remove these harmful chemicals.
Other types of air purifiers actively neutralize contaminants such as viruses, bacteria, and other microbes. This can provide a cleaner environment for any room in the house. Parents can rest easy knowing their baby's room has better air quality. Your living room, kitchen, dining room, bathroom, and bedrooms can stay cleaner than ever before.
Which type of system is best for your house? That depends on factors such as the type of contaminants you want to get rid of, your budget, and whether you want purification for the whole home or mainly for one or two rooms. We can show you the advantages of each option.
Indoor Air Quality Treatment in Phoenix, AZ
Indoor air treatment is closely related to heating and ventilation systems, which is why you want certified HVAC professionals for the best air quality. At AccuTemp, we have experience with residential and commercial systems of every size. We can save you money while making sure your air purifier or filtration system has the right output for any space.
We're certified, fully insured, professional, and friendly. Our team can help you enjoy amazing air quality every day. Contact us in Phoenix, AZ to learn more about our services or request a visit.
Featured Image: myboys.me/Shutterstock